Michelle Miller


Michelle was born is a small town in North Carolina where she made others laugh as soon as she could talk. Michelle's talent has taken her around the world, but her southern roots still remain strong. One of the strongest young comics in the country, she was a runner up at the Improv's Florida's Funniest Competition. Her quick wit and southern charm are infectious and audiences fall in love. You have seen Michelle being featured on Nickelodeon's Nickmom Night Out, FOX, and on the New Comedy Revolution DVD.

She's a regular at some of the best comedy clubs in the country and her versatile show has delighted crowds at fund raisers, corporate parties, and churches. She is a regular performer at the Laugh all Night Comedy Concerts and is a national speaker for At The Well Ministries.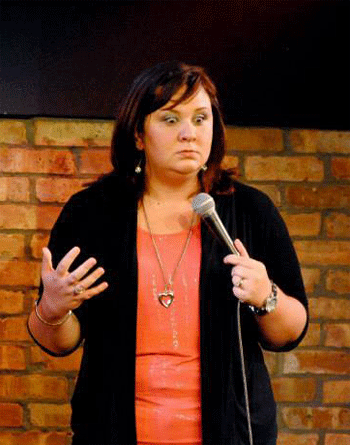 Michelle's hilarious comedy that is created from her own personal life story was a huge hit at our recent event. The audience never stopped laughing, and we laugh every weekend because we work with kids and you have to keep laughing just to survive! She was a pleasure to work with and I would book her again in a flash!!

Sona Strickland
Discovery Church