Kristin Weber


Kristin's parents gave her a comedic head start by home schooling her. She graduated college at 20 with a degree in journalism, packed up her car, and headed to the city where all home school parents hope their kids end up: Los Angeles.

While working in newspaper and radio she discovered her passion for comedy, and studied and performed improv and sketch comedy at the Groundlings School and Acme Comedy Theater.

Her clean, observant, occasionally alternative approach to comedy makes her a favorite at clubs, churches, colleges, and coffee shops. She has performed in some of the top comedy clubs in the nation including The Comedy Store, Flapper's, The Icehouse, The Improv, The Laugh Factory and universities such as USC and Western.

In addition, Kristin has a passion for youth and frequently speaks to middle and high school girls and writes for Sisterhood Magazine, a national Christian publication for teen girls. Her book, "The Smart Girl's Guide to God, Guys and the Galaxy", co-written with Susie Shellenberger, will be released by Barbour Books in 2014.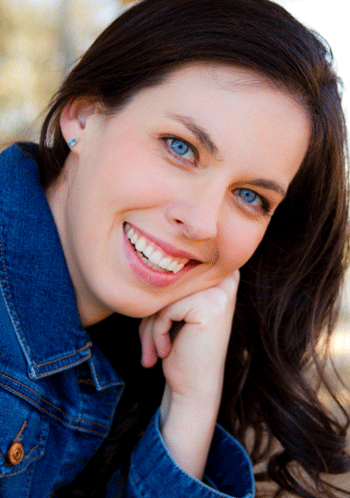 Kristin's excellent. She's got the goods.

Tim Hawkins